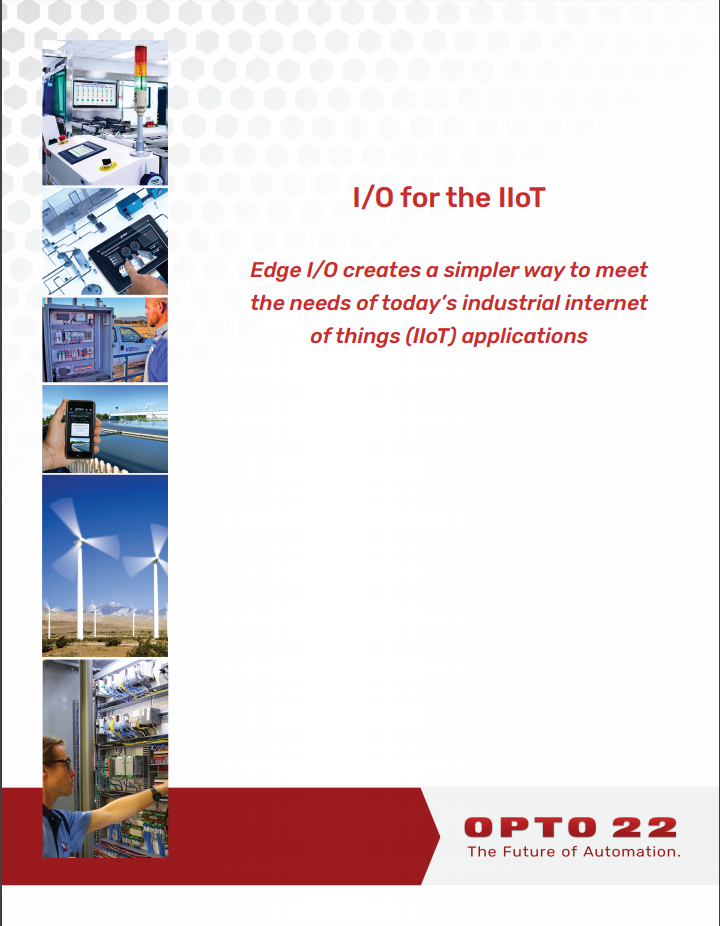 Learn how edge I/O creates a simpler way to meet the needs of today's industrial internet of things (IIoT) applications.
In an era of increasing connectivity and technical capabilities, it seems like simple ideas should be simple to achieve. But IIoT projects, even simple ones, are still expensive, demand special skills, and involve many steps. Our latest white paper,
I/O for the IIoT, addresses these challenges and outlines suggestions to achieve simplicity, security and cost-effectiveness for your IIoT projects.