Opto 22 Industrial Automation
---
Based in California, Opto 22 has been pushing the boundaries of data automation and its relevant hardware and software since its formation in 1974. Though initially set up to manufacture solid-state relays, it has since branched out to become a world leader in creating platforms to link devices with computers and digital networks. Founded by engineers, it still makes sure today that experts in the field are at the pulse of all levels of the enterprise.
SDUK is Opto 22's only authorised UK and Eire distributor, allowing the best of American automation to be accessed by British and Irish businesses and data managing organisations.
Opto 22 Pioneer New Industrial Frontiers
From the very early days of the company, it was always looking ahead to the next great industrial control hardware and software and continue to be a leading-edge controls company. Their history of firsts in the industry include:
First addressable, expandable, computer-based IO system – PAMUX (1981)
First intelligent, serially addressable IO system – Optomux (1982)
First introduction of optically isolated analogue IO modules – G4 IO (1983)
First graphical flowchart-based development environment for the PC – Cyrano (1988)
First complete PC-based control system with onboard PID – Mistic (1991)
Reduced IO footprint by 60 percent and included standard fuses – SNAP IO (1996)
One of the worlds first industrial Ethernet processors to use standard Ethernet – SNAP Ethernet IO (1998)
Introduced programmability to Ethernet processors – Ultimate IO (2001)
Partnered with the worlds largest mobile company and wireless technology companies, Nokia and AT&T – (2002)
Introduced Linux based, highly programmable Ethernet based IO processor for OEMs – SNAP OEM IO (2004)
Introduction of higher-density IO and multiple protocol supporting brain boards – E1 and E2 (2005)
One of the worlds first programmable automation controllers (PAC) – SNAP PAC System (2007)
Energy monitoring hardware with 1-phase and 3-phase power monitoring modules – OptoEMUSensor (2011)
Operator mobile interface system released – groov (2013)
Introduction of hardware for the Industrial Internet of Things (IIoT) – RESTful API (2016)
The world's first Edge Programmable Automation Controller – groov EPIC (2018)
Nearly 50-years in the Making
Opto 22 started by manufacturing solid state relays (SSR) since the early 1970's. And still do to this day. They built upon their complete line of optically isolated solid-state relays (SSRs) and introduced their first range of input-output (IO) modules for use with microprocessor-based control systems. The IO quickly became the world standard form factor for IO and created the component market for computer-based IO.
EPIC
The world's first Edge Programmable Industrial Controller.
Highlights
PAC Control
CODESYS
Node-RED
Sparkplug MQTT
IgnitionEDGE Onboard
---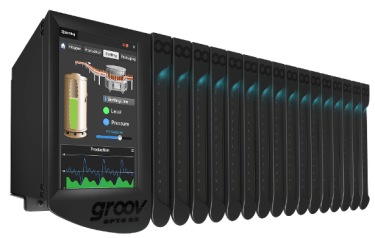 ---
Programmable Automation Controllers
Programmable Automation Controllers (PACs) are powerful industrial programmable devices.
Highlights
Flow Chart Programmable
RESTful API
Free Software
Control and Data Acquisition has never been so affordable!
More Features
---
As technology advances then the capabilities of your control and data aquisition solutions should adapt. Opto 22 hardware and software products are continually evolving to keep pace with today's and tomorrow's technology advancements!
---
---
---
---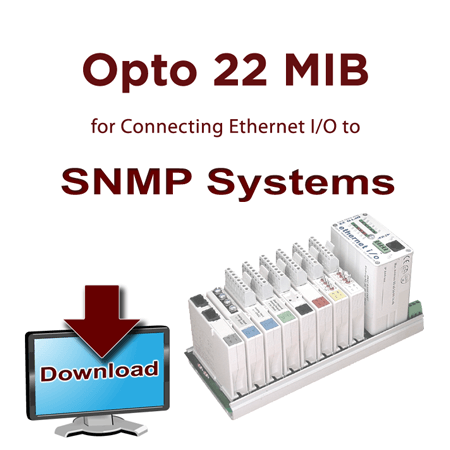 ---
Contact us for more information and keep on top of tomorrow's challenges.